Halo Power Solutions
200-Amp Service Upgrades
Your Sherwood Park Electrician & Edmonton Electrician for your 200-Amp Service Upgrade
200-Amp Service Upgrades
Do I need an electrical service upgrade in my home?
The majority of homes in Sherwood Park and the greater Edmonton area have a 100-amp electrical service. This means that the overhead or underground utility line coming to your home, the enclosure on the exterior of your home that the electrical meter plugs into, and the main electrical panel in your home are all rated to a maximum load of 100 amps. A 100-amp electrical service is typical for a home up to about 2500 sq ft with a 240-volt electric range and a 240-volt electric dryer. If you are planning a renovation such as a basement suite development or installing new major appliances such as air conditioning, hot tub, or electric car charger, you may need to upgrade the capacity of your main electrical service to 150 amps or 200 amps. One of the primary reasons for a 200-amp service upgrade is because your existing 100-amp service simply does not have the capacity to deal with the electrical demand of your renovation or additional modern appliances. Consider this:
Installing an air conditioner will increase your electrical load by 15 – 30 amps
Installing a hot tub will increase your electrical load by 30 – 50 amps
Installing a charger for an electric car will increase your electrical load up to 40 amps or more
Keep in mind that all of these projects require an electrical permit. Installing additional appliances that exceed the capacity of your existing electrical service can result in a failed inspection.
What does a 200-amp service upgrade entail?
Your residential 200-amp electrical service upgrade involves:
Installing larger overhead or underground electrical utility cables from the utility transformer. **Underground service upgrades usually require trenching or directional drilling**
Installing a larger electrical meter enclosure (meter socket)
Installing a larger main electrical panel
Installing a larger cable and conduit from the meter socket to the electrical panel
The first step to getting a residential service upgrade is to contact your electrical utility provider and inquire about getting an upgrade.
FORTIS for Sherwood Park & Strathcona County
EPCOR for the city of Edmonton
After you have contacted your utility provider and your 200-amp electrical service has been approved, we will look after all future correspondence and coordination with your utility company. We will also take care of all electrical permits and inspections to ensure that your 200-amp service upgrade is completed on time and on budget.
Contact us to learn more about upgrading the electrical service in your home. Quotes are always free so call Halo Power today!
Halo Power Solutions is proud to offer residential electrical services to Sherwood Park and the Edmonton area.
Our Residential Electrical Services Include:
200-amp service upgrades Electrical panel upgrades Home backup generators Electric vehicle charging Surge Protection Service calls, repairs, and troubleshooting LED lighting installation and upgrades 120 & 240V circuit wiring New receptacles and switches Sub panel installation
Home renovation wiring Basement development wiring Secondary suite wiring Garage wiring Wiring for air conditioning Hot tub and spa wiring Electric heating installation Smoke and CO detectors Aluminum wiring remediation and repair for insurance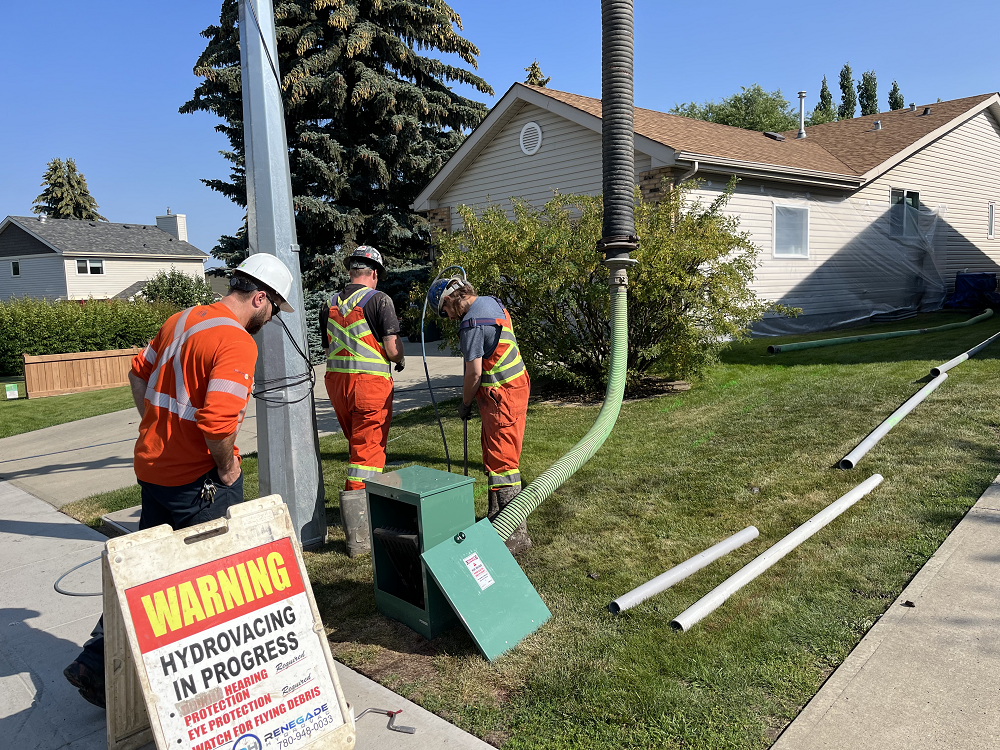 Your trusted Residential Electricians proudly servicing Sherwood Park,
Fort Saskatchewan and Edmonton.
Bringing Value. Building Trust.
Halo Power Solutions
Get In Touch